Video Sync
What is Video Sync?
Video Sync is an audio timestamp that TRACE-BOT uses to combine sensor data and game footage.
Why do I need to Video Sync?
Video Syncing is a vital step to Tracing your game. It allows TRACE-BOT to quickly edit footage and digest player analytics. Video sync must happen at the beginning and end of every half.
The Video Sync button can be found on the Trace Teams App menu. You can click here to learn more about the Trace Teams App.
Is there anything specific I should know about syncing?
Be aware that the Trace Teams app will produce a sound when syncing. It is also important to stand as close as possible to the camera when you sync. This way TRACE-BOT will be able to successfully bookmark and edit your game footage.
How do I Video Sync?
Open your Trace Teams App and find the game you are currently Tracing. Click the camera icon to access the Video Sync menu.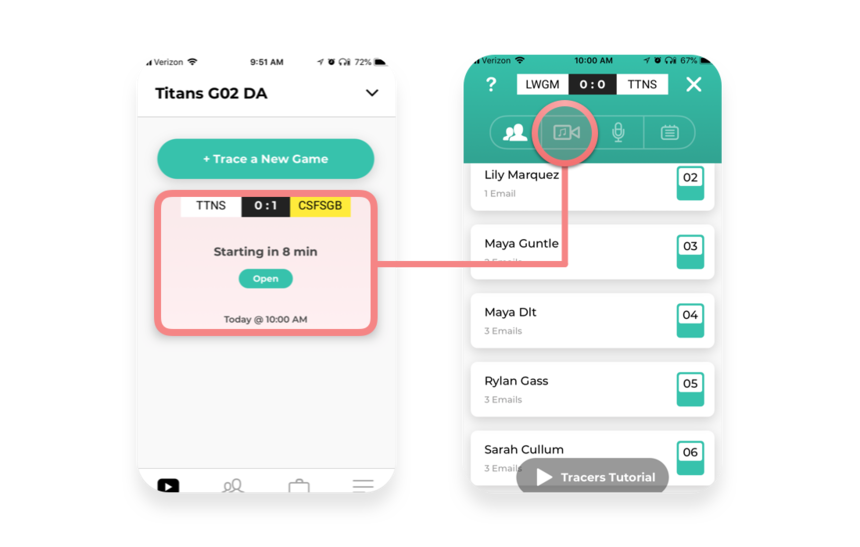 Next hold your phone close to your Trace Cam and tap the "start 1st half" button to start your first sync.


I synced before the first half. Now what?
Great job. You can now focus your efforts on the game--but remember to Video Sync again at the end of the game!