What is Stamina?
Stamina is a reflection of the rate at which a player's activity is declining throughout the game.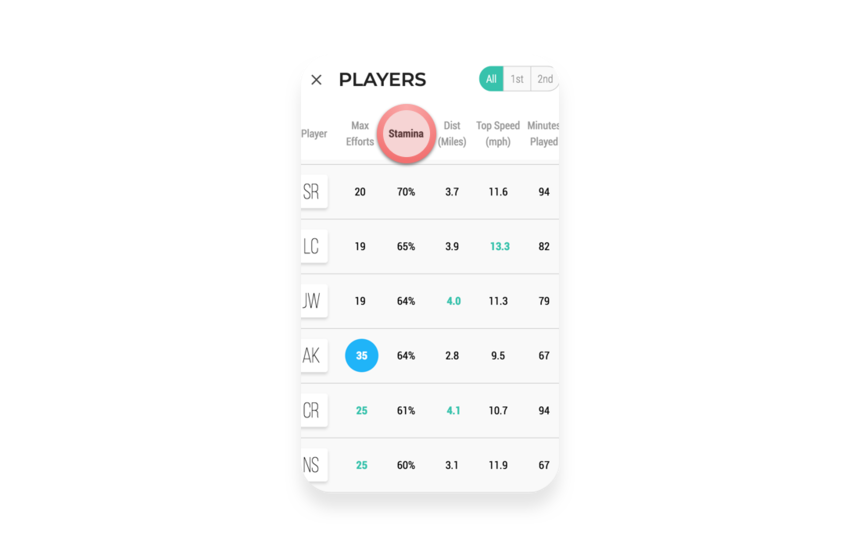 How do we calculate it?
We look at Max Efforts across the game's time span and plot a curve to determine the change in their frequency and intensity. If your player's Stamina Pattern is consistent throughout the whole game the Stamina will show as 100%. If your player stopped running altogether by the end of the game, the Stamina would show as 0%.

How can I coach with Stamina?
Stamina serves as an indicator for player patterns. Players that hover around 50-60% at the end of each half should probably work on their conditioning, or possibly be subbed out for fresher legs.