Record Coach Notes
The Coach Notes feature allows you to record your thoughts during important game moments for players to review later.
Learn how to take Coach Notes:
Step 1. Open your Trace Teams app, put in all your game info, and create a new game.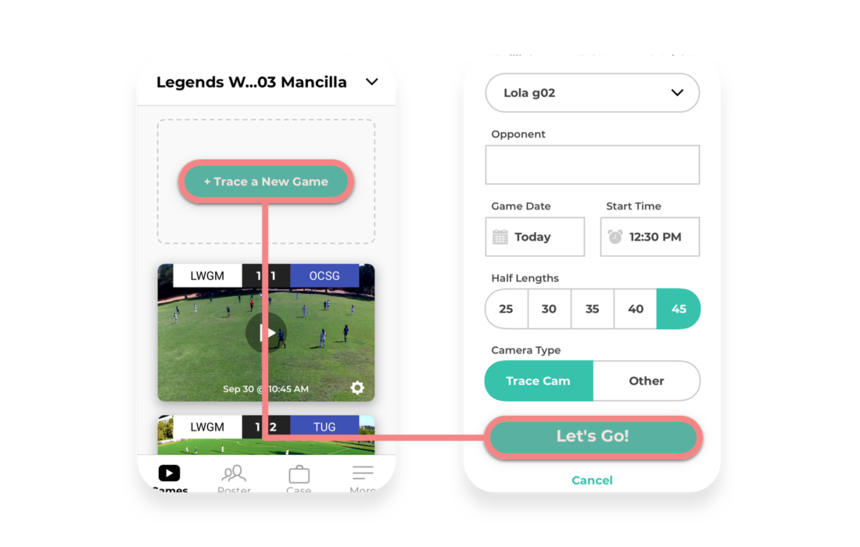 Step 2. Tap the Coach Notes icon to access the Coach Notes page.
Step 3. When you take Notes, make sure you press the 'Hold to Record' button the entire time you are speaking.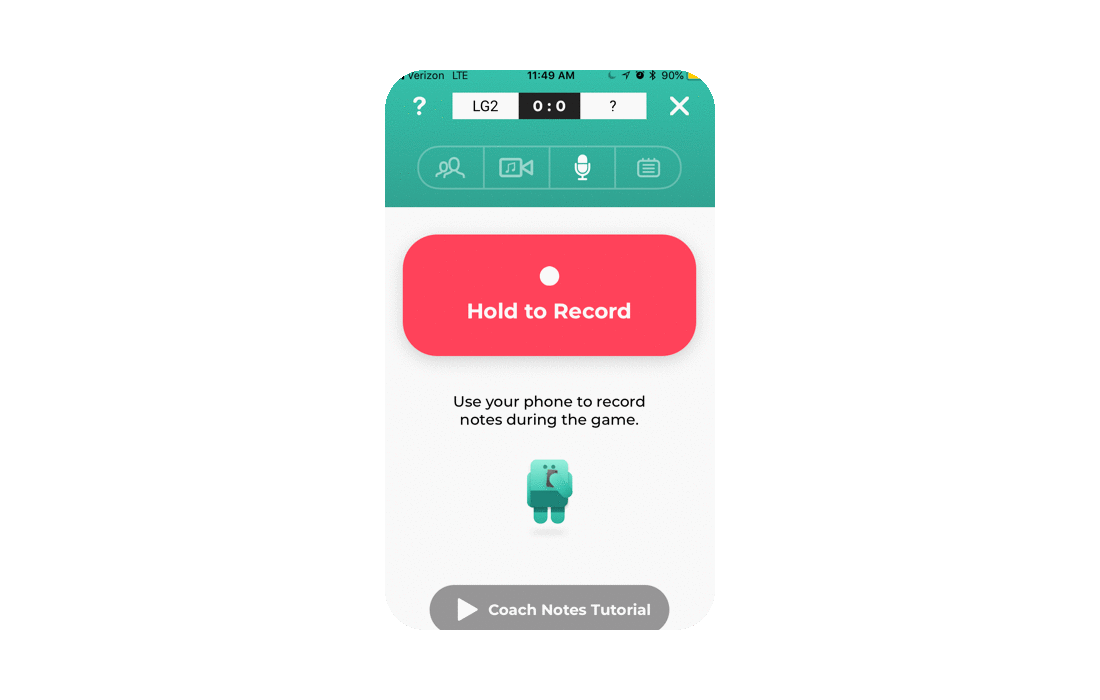 The audio you record will automatically transcribe.
Step 4. Tap to edit any annotation.
Your coach notes will appear as a playlist in your Trace results.
Pro tip 1: Take about 30 notes per game
We find that coaches who take about 30 notes per game really hit the sweet spot. Every corresponding moment is about 30 - 45 seconds worth of review at the next practice, which gives you about 15 - 30 minutes worth of review. You should aim to take about 15 notes per half during the game to maximize the power of Trace.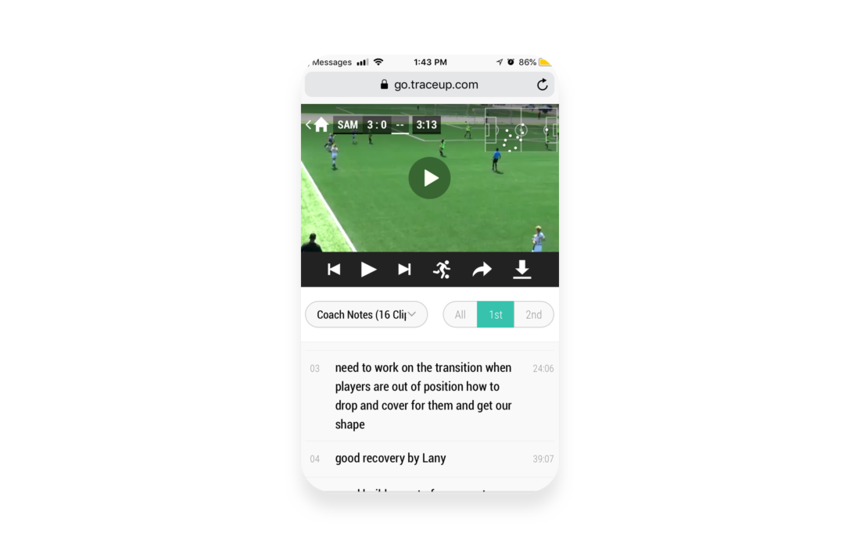 ---
Some coaches choose 2 or 3 themes to focus on during a game. Examples of popular themes include: defensive formation and gaps, building out of the back, passes off the first touch, and so on. Choosing a theme can help your players focus their learning on a particular concept you wish to highlight.
Pro tip 3. Take notes for key events.
When key events happen during the game, you can create a coach note so that your players can quickly find it post game. This could include goals scored, penality kicks, and corners.
Pro tip 4. You can take blank notes to bookmark any moment.
Although it is helpful to have audio transciption for each coach note, you can also record notes while not speaking. Some coaches use this to create homework for their players. Others use it when they want to quickly bookmark an important play.