Log In & Find Your Team
What is a magic link?
A magic link is used to login without using a password. This way you don't have to memorize a teamphrase or password to manager your account.
How do they work?
When you want to login to your account, simply fill out your email address and click the send button.
Open up your email and find the email from TRACE-BOT.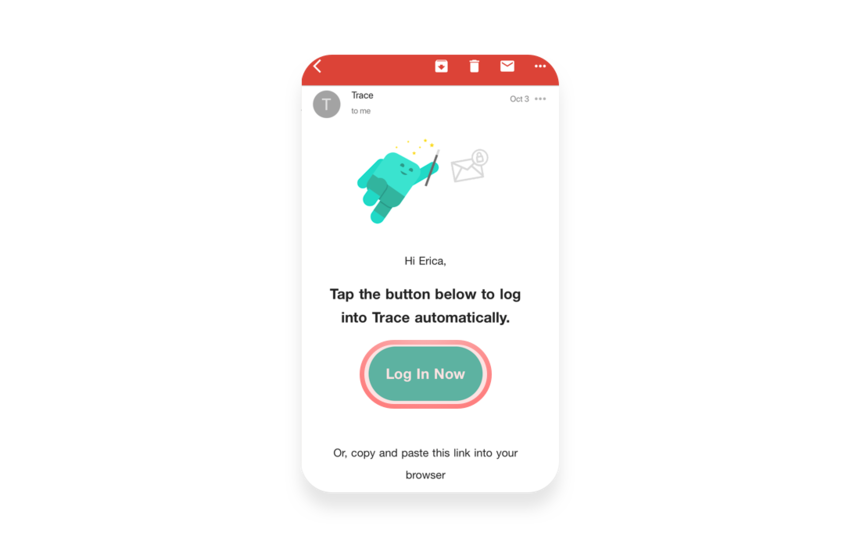 Click the link to open the Trace Teams app and login to your account.