Watch Player Moments
What are Player Moments?
Every time you touch the ball, a player moment clip gets added to your personal playlist. Then, when your Traced game has been uploaded and automatically edited, you will receive an email with your personal and team touches.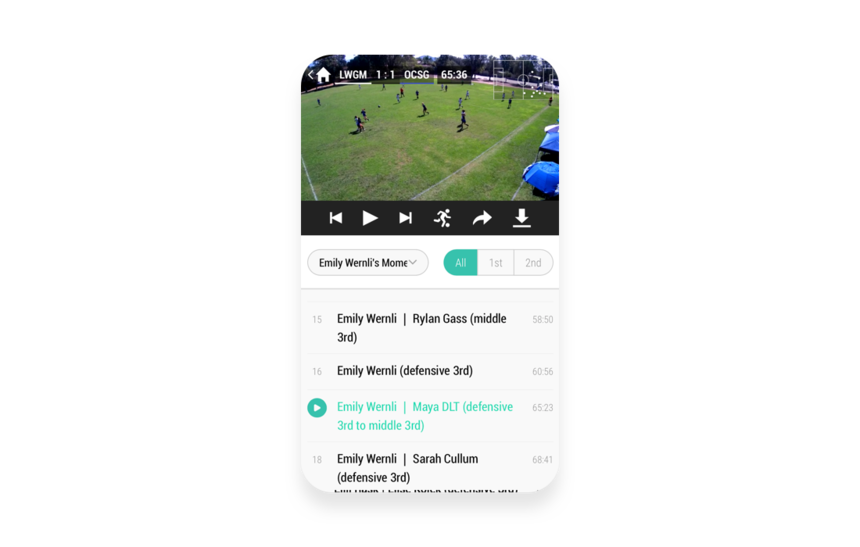 Why use Player Moments?
Player Moments help you save time and learn faster. You can watch your clips however many times as you want, from anywhere.
How to Find Your Player Moments
Step 1. To access your Player Moments, tap the playlist menu button.
Step 2. Here you can scroll through and view any Player Moments playlist. You can also access the full game footage, touch chains, and coaches notes with this button.
Step 3. When you have selected the playlist you would like to view, click done to switch playlists, and start learning!